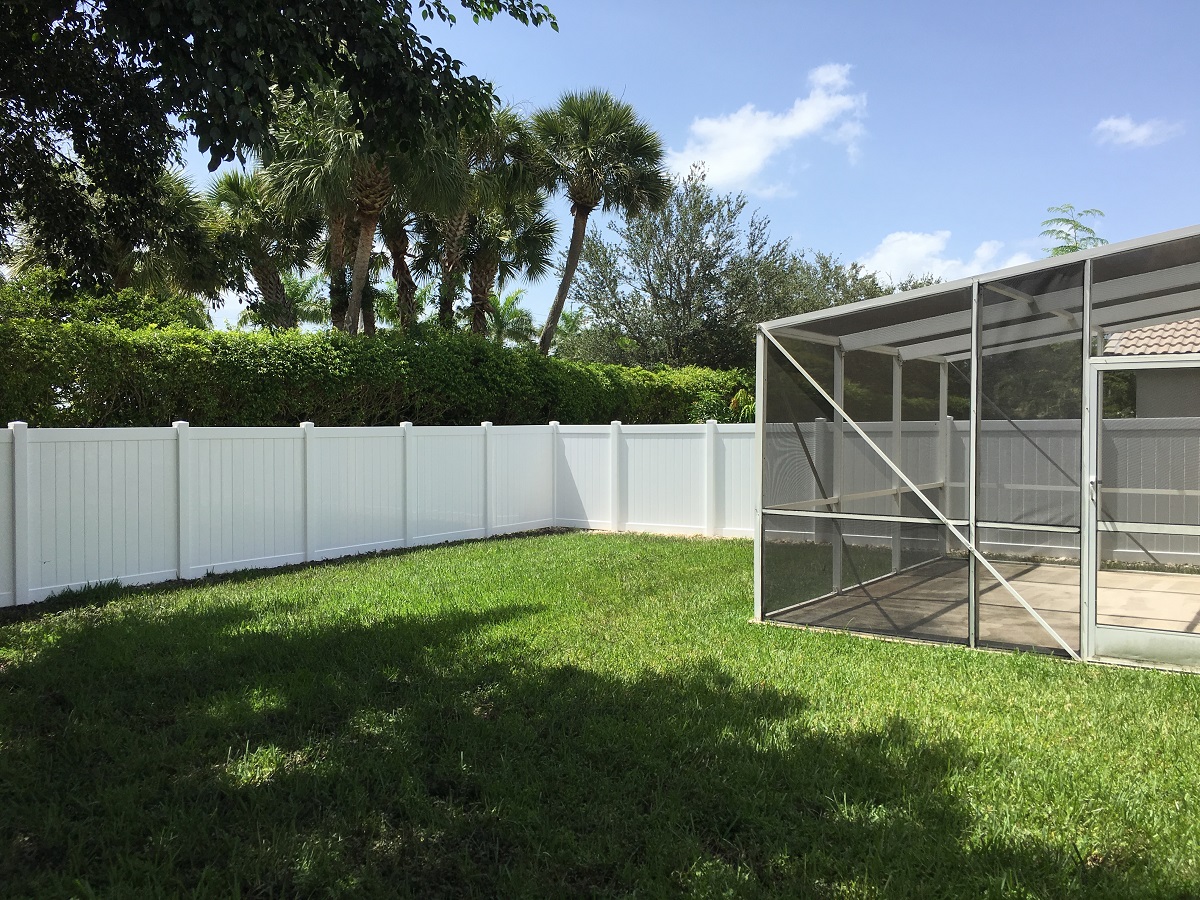 Are you in need of the best professional fence building company in Hollywood, FL? You came to the right place. The Fence Builders has the fencing solution for you! As Hollywood's hometown fence installation company, we have been serving thousands of customers, residential Fences  and commercial Fences, around the area. We have over 20 years of experience with all kinds of fencing services to become your local experts in fencing. We pride ourselves on 100% customer satisfaction for the diverse needs of our clients. Our customers rave about our friendly staff, outstanding quality fences, and professional services at a budget-friendly rate. This is why they let their friends, family, and co-workers know about us when referring their loved ones to Hollywood's picture-perfect fence installers.

Hollywood Fence Installation
Residential fences – A residential fence is one that is equipped to any place of residence. If you are a homeowner, it is likely that you probably want to have a fence for your property. Fence Builders residential fences truly make you feel at home! We make yard fences, security fences, pool fences, privacy fences, and semi-privacy fences to serve all kinds of functions. Not only that, but our fences add artistic attributes to your home. If you have ever imagined your home looking like the next addition to a home magazine, then consider pampering your residence by getting our residential fences.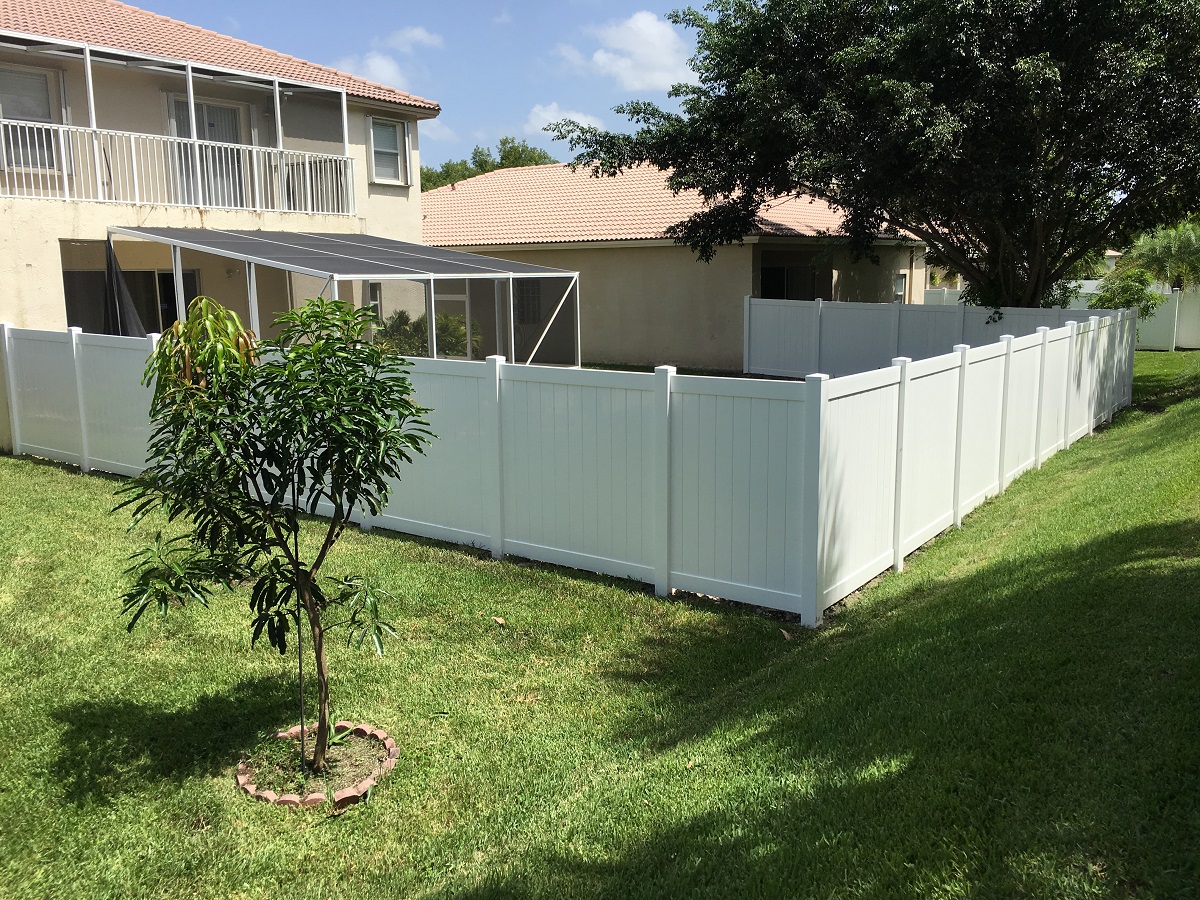 Commercial fences – Our fencing business strives to make your business run smoothly. For some, it is imperative to get a commercial fence on their properties. Fence Builders design fences with impressive utility and durability to give you long-lasting functionality. Has your business been impeded from dealing with theft and vandalism to your property? We can help you avoid this in the future with our cutting-edge models so that you can focus on breadwinning!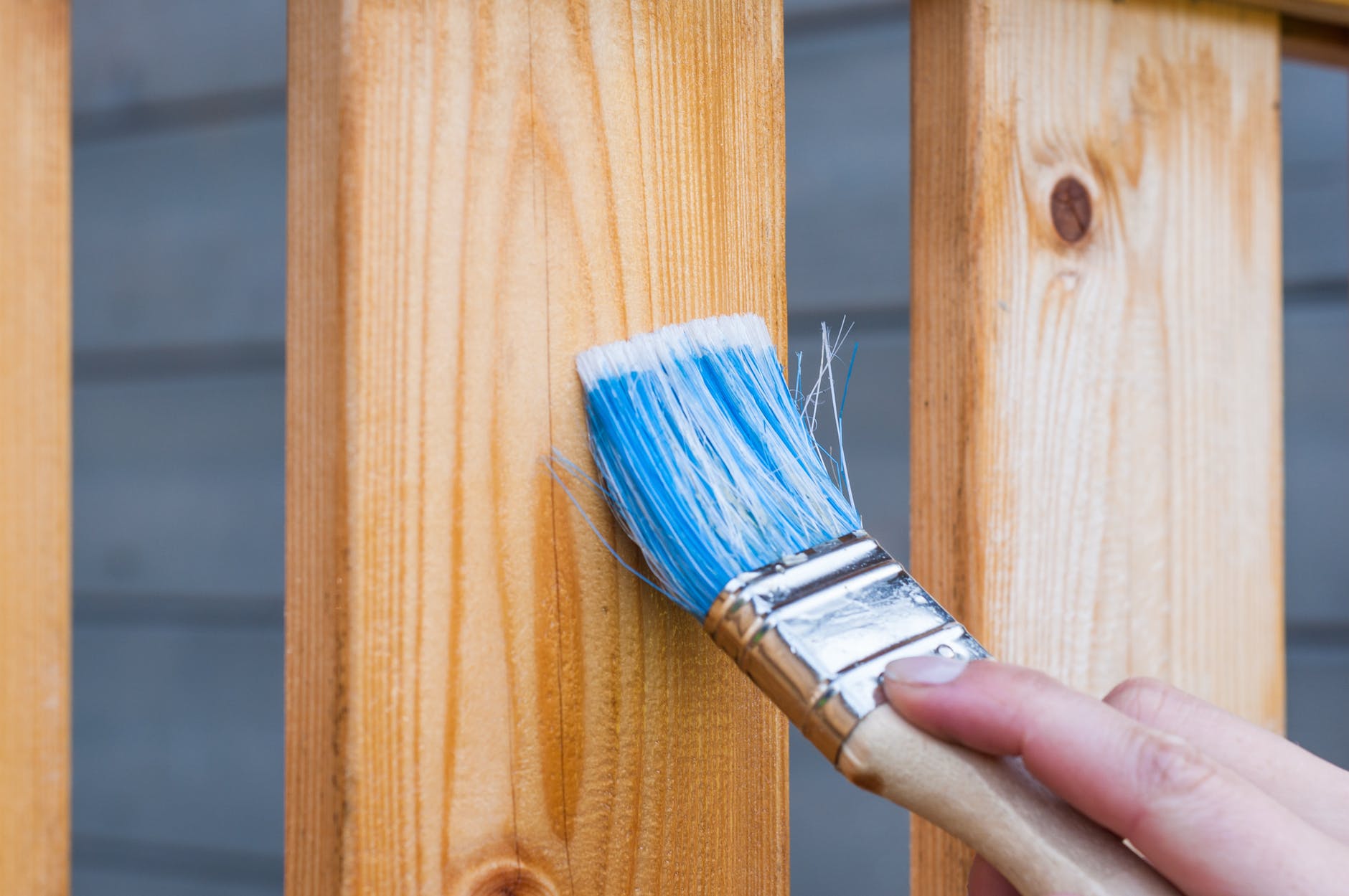 Custom Fences Hollywood FL
We build all of our fences with only the best materials in the fencing industry. Our Hollywood, FL warehouse locally sources premium quality fencing materials from all across the country. Below, you can see a list of some of our award-winning catalogue:

Wood Fence- Oak, spruce, fir, pine, cedar, cypress, maple, specialized maple, locust, and redwood. These fences are prized for their traditional aesthetic and easy installation.
PVC/Vinyl Fence- Through polymerization, we combine vinyl with durable materials to create a fence that is capable of withstanding Florida's tropical climate.
Aluminum Fence- An ornamental alternative to our other metal fence options, our customers love the versatility, low maintenance, affordability, and multitude of finishes available for aluminum fences.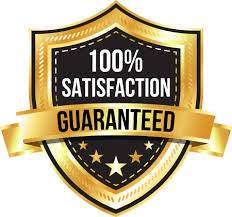 Iron Fence- Made of our galvanized metal, our iron fences command a strong, elegant presence for your property. From chain-link fences to wrought iron fences, our iron is built to last and offer breath-taking craftsmanship.
Fence Builders makes fences customizes fences to serve all kinds of functions and purposes. Below are some of the types of fences that are commonly installed by our staff:
Yard Fencing- Invest in your backyard by installing a fence. This promotes privacy, security, and protection for both your family and outsiders. We have plenty of wood, aluminum, PVC/vinyl, and iron fencing options to go with the aesthetics of your front or back yard. Did you know that a professionally installed yard fence can add thousands of dollars in value to your home? This means that if you plan to ever sell your home, you pay yourself back for getting a fence.
Pool Fencing- Our pool fences are designed to protect small children from getting into a pool area. The last thing you want to worry about is a child possibly drowning because of a poorly made fence. We also help your apartment complex keep out trespassers from tampering with your pool. We can customize your pool fencing to go with your pool deck and upgrade your fence to have a gate. That way, you have added security to your property.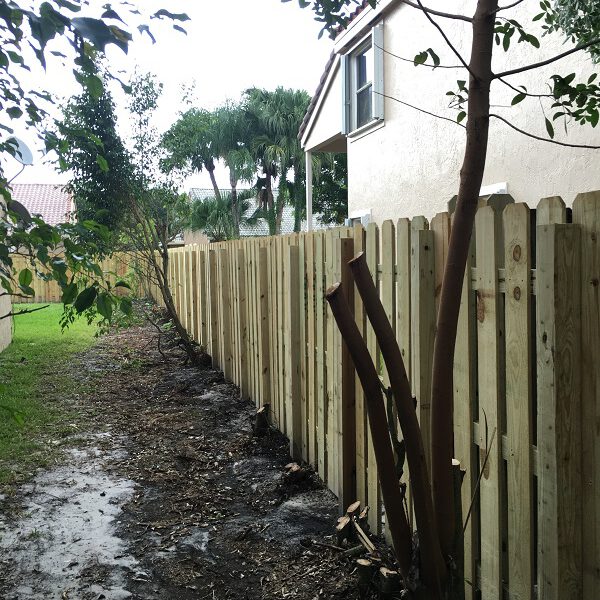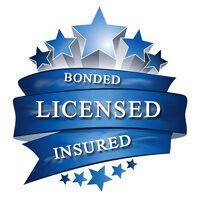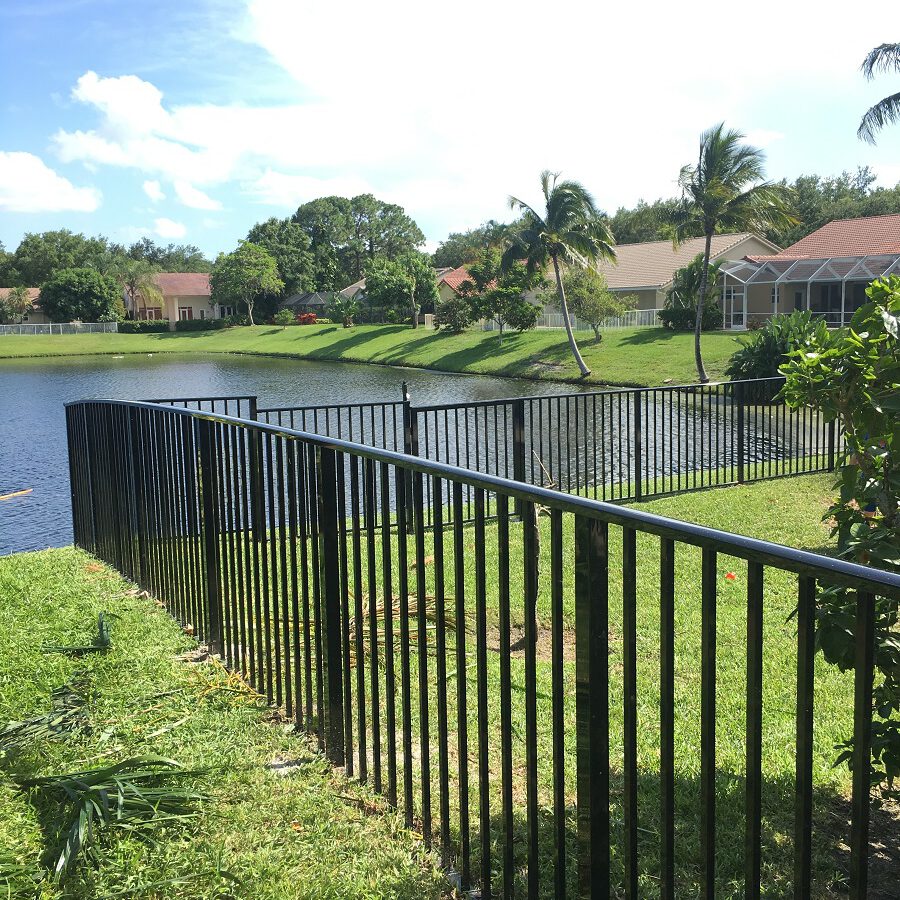 Security Fencing- Need to protect your property? Our security fences serve all kinds of purposes. They can be easily installed to high-tech electronic gates to limit access. We can raise your fence to incredible heights that will prevent scaling while implementing designs that are difficult to breach. Even more, we can add supplemental accessories such as barbed wire at the top and electric fences to maximize the security of your premises.
Privacy Fencing- Our panel designs limit visibility to keep all eyes out of your personal space. We also have extended heights that make it impossible for outsiders to see over your fences. From private residences to top-secret facilities, our privacy fences are coveted by all.
Sport Facility Fencing- Do you have a baseball league in need of renovations to your fields? Perhaps you need to install new dugouts or reestablish new dimensions of play. Our team has implemented several baseball facility fences in Hollywood. We also install outdoor courts for basketball and tennis.
We are also proud supporters of local athletics, so if your club or varsity team is looking for sponsors, we are happy to be a part of your winning team!
Agricultural Fencing- Maintain your farm with our agricultural fences. Keep your livestock in while keeping intruders out! Our split-rail and post-and-rail wooden fences are customer favorites when selecting our farmer friendly fences.
Equestrian Fencing- For your horse racing tracks, our post-and-rail style fences make a great fit for your course. We also put the stable in horse stables!
Fence Designs
When looking through our catalogue, you will notice that we boast an intuitive array of base model designs.
Stockade fences, Standard Point fences, Modified Point fences, Gothic Point fences, picket fences, panel fences, Post and Rail fences, Shadow Box fences, Split Rail fences, Steel fences, and Composite fences, to name a few.
From there, you can add additional personal touches to give you an individualized fence. We have plenty of modification options and color choices to pick from. We can also adjust the height of your fence to give you the perfect metrics.
We love Florida's year-round tropical sunshine, but we are no strangers to hurricane season. From June to November, we are on high alert for the next hurricane that slams the east coast. Unfortunately, these storms bring extensive damages to properties, and fences are no exception.
Perhaps your fence installation was done with another company who did careless work and improperly installed your fence. You may have even tried a DIY project to save yourself money, but have not been able to finish it because you are too busy. This leaves you with a halfway completed fence that is not able to fulfill its purpose
If you are a victim of a semi-functional, damaged or destroyed fence, the Fence Builders of Hollywood specializes in repairing your fence. We can do any fence repairs. For example, we can replace missing panels and pickets, fortify weak points in your fence that cause it to lean, and fix the hinges of your fence.
All fence repairs are supported by complimentary service warranties to promise you that your repairs left your fence even better than when it was first installed.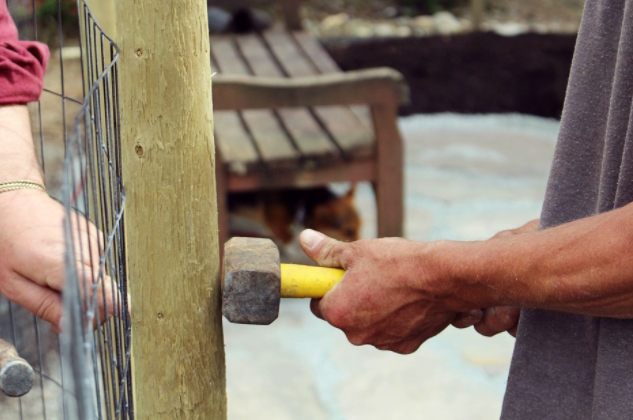 Gate Installation/Repair Services in Hollywood
In addition to fencing, Fence Builders also is trademarked for our gate installation and repair services. Looking to increase security and bolster curb appeal for your residence? Is your commercial property in need of a high functioning gate for access control? Consider our automatic driveway gate! We have all kinds of gates to go along with your fences and serve your gating needs.
We also provide excellent repairs for your gate. Does your gate screech when it opens or closes? Not a problem. Does it refuse to open or close, rendering it useless? Our technicians can fix that too! For all manual and automatic gate repairs, Fence Builders has a solution! No longer should you have to let electronic failures like short circuited systems stop your gate from working properly. Like our fence services, our gate installations and repairs come with warranties as part of our excellent service!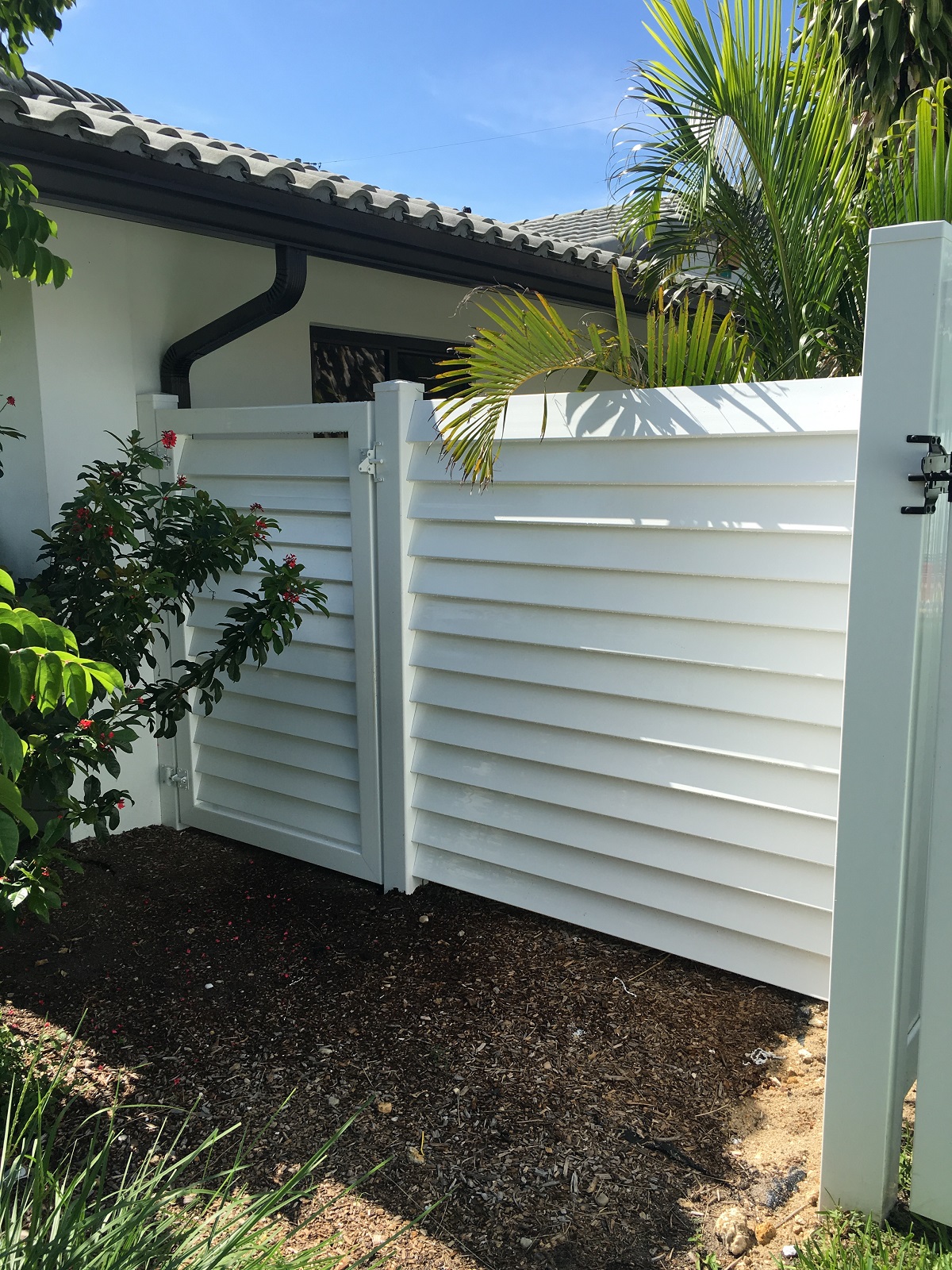 Hollywood Balcony Railing
There are plenty of reasons to use balcony railing. For example, if you are a hotel owner, having a balcony rail is a highly recommended safety measure you're your hotel rooms. This means that your guests can safely enjoy the Hollywood Beach view from several stories up. As we all know, beach view hotels can generate extra revenue for your hotel property in comparison to city view rooms.
Hollywood Fence Builders is the best because we use the best tricks in the trade to build sturdy rails. We also have access to the highest quality railing materials to give you beautiful balconies. Contact our team to walk you through our commendable balcony railing options.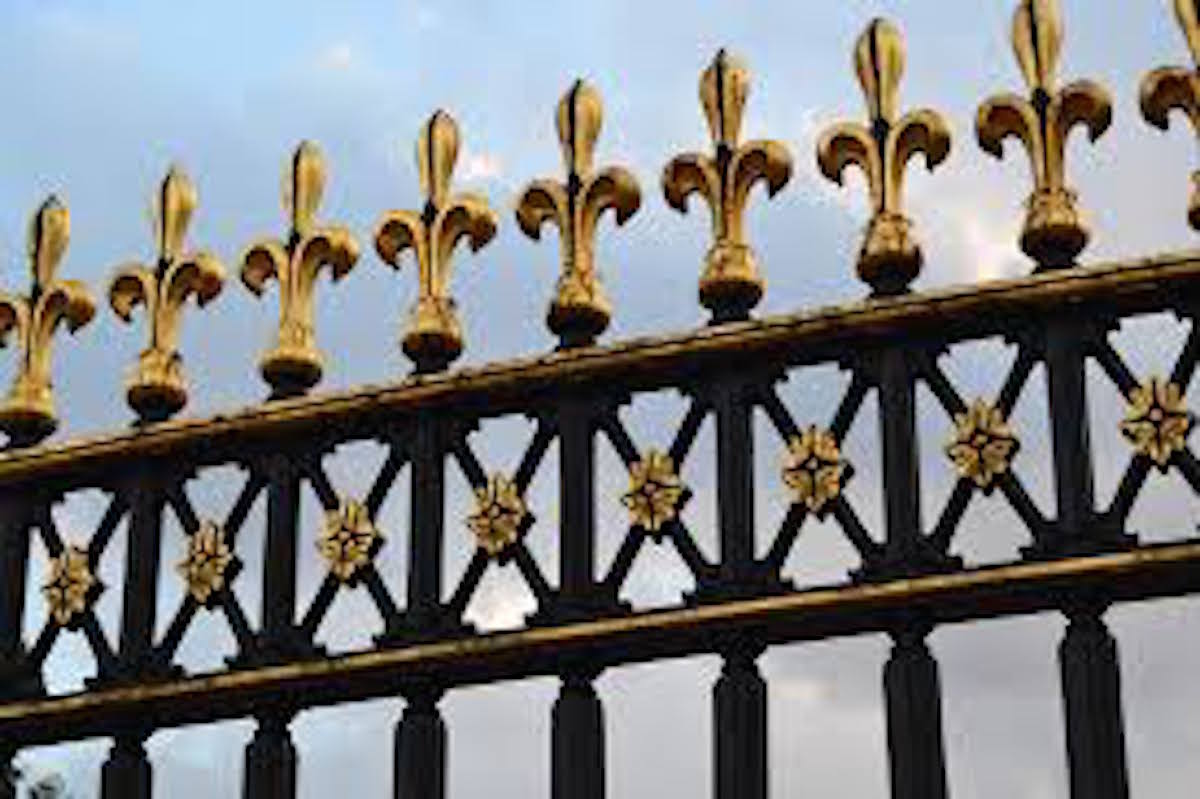 How do compared to other Hollywood Fence Companies?
Professionalism – When you hire Fence Builders, you have a team that goes above and beyond the competition to give you premium fencing. The choice is simple, and it is us. Choose the best fence company in Hollywood Florida. We are proactive with the contracting process, meaning that we coordinate with your HOA and local property ordinances to pull permits and get approval to get the green light for your fence. Without this service, you risk legal issues with local land laws, a costly mistake that you cannot afford to make!
Also, our staff only consists of insured and nationally certified fencing professionals. All of our staff has gone through extensive training to give you top-notch services. This means they have all the qualifications to exceed your expectations with their fencing aptitude.
Finally, we insure all of your services by giving you a free, multi-year warranty included in every contract. This means that we have your fence taken care off even after we finish installations and repairs. We promise to get the job done right the first time, meaning that you get a long lasting fence. Don't let unexpected damages be the reason you have to repay for fencing services. We will take care of it for you!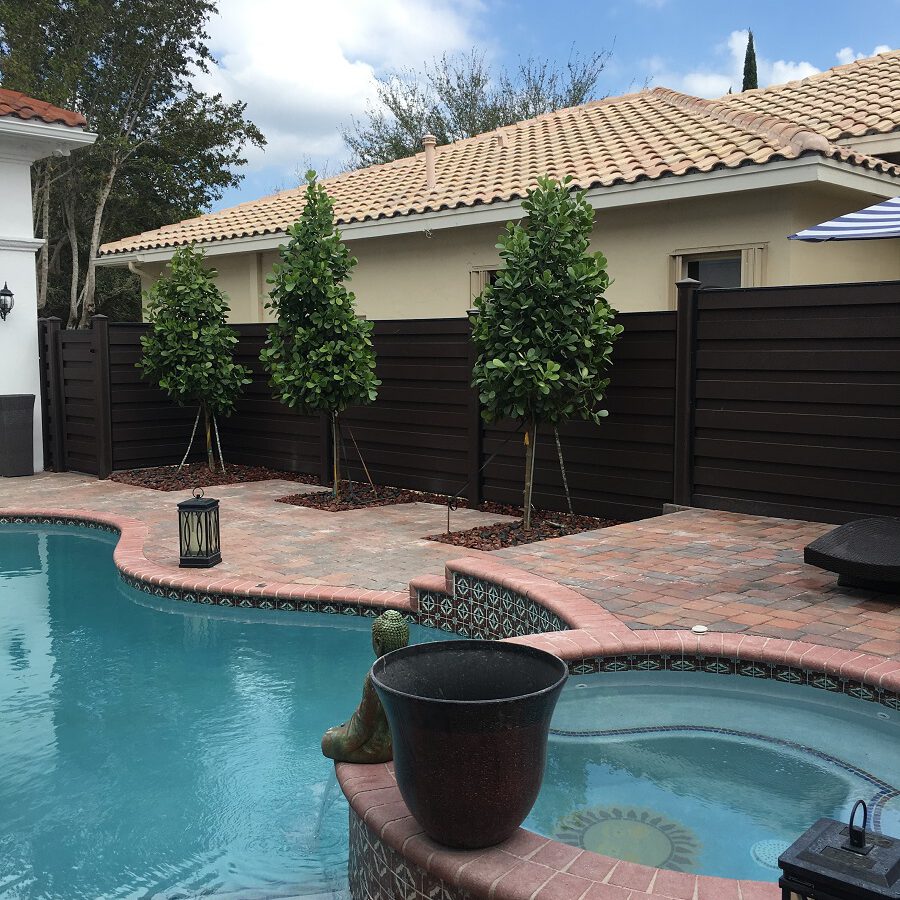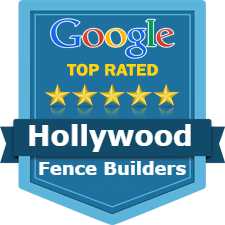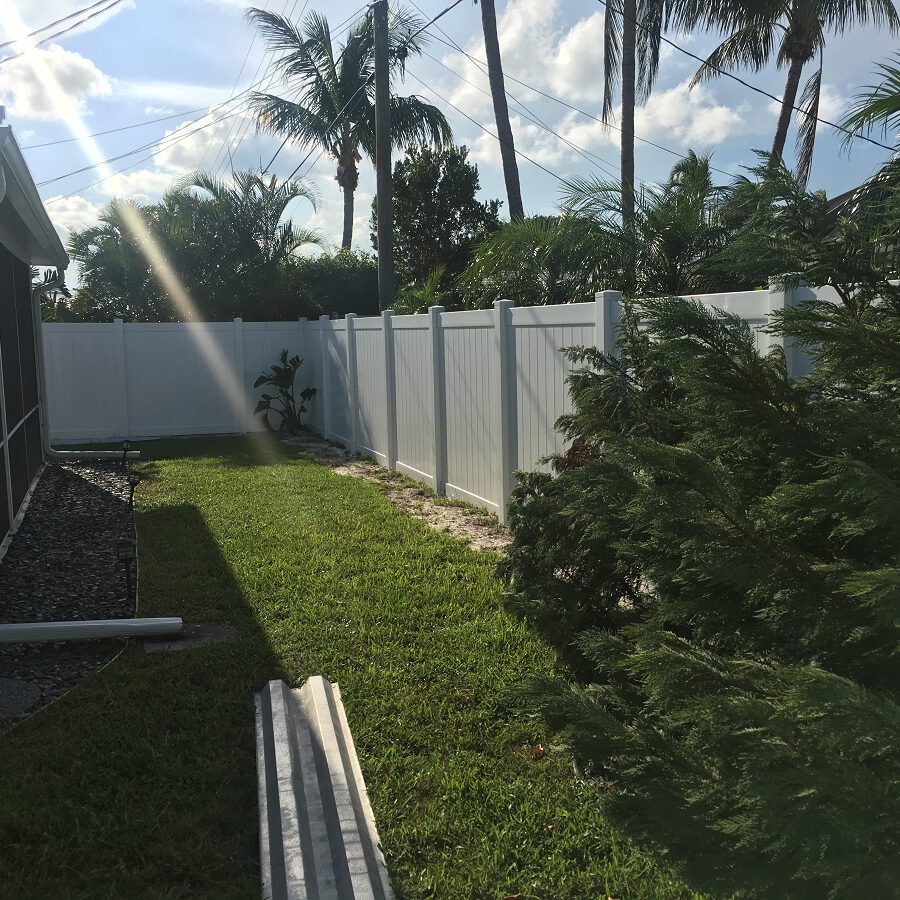 Experience - After 20 years of fence installations and fence repairs, Hollywood Fence Builders has mastered the trade. No one in the area can compare to our resume of contracts or our volume of service. We are firm believers that greatness is a habit, and we have created a habit of building only polished products. When you work with our team, you will see why we are the most qualified group to handle your next fence.
Customer Service – Finally, Fence Builders continues to set itself apart from our competitors because of our friendly, educational, and passionate service. We continuously receive 5-star customer reviews, and when you scroll through our customer feedback, you can see why we are so highly regarded by our clients.
It is also worth noting that we do not pay commission on any of our services. This means that instead of trying to "sell" you on the most expensive product (potentially a product that is not the best fit for you), we give you the information and the power to make the best decisions based on your unique situation.
Our company thrives on the volume of referrals that we receive from our customers. When they spread the word about our services, they are displaying their Fence Builder fences with confidence because they know love their newly installed fences!
Hollywood Fences
As you can see, we are the jack of all trades in the fencing business. No one can compare to the amount of services provided by Fence Builders. All of our labor is done with excellence and professionalism. No task is too big or too small. No task is too easy or too complex. When you choose to work with Fence Builders, you can rest easy because you know you are in good hands.
Call the best Fence Installation Company in Hollywood!
Are you ready to see why Fence Builders is the best fence installers on the east coast? Call us today or submit on online inquiry form to get a prompt response from our customer service experts. We look forward to giving you a world-class fence from Hollywood's world-class fencing company: The Fence Builders!
Hollywood Fence Builders
1639 Lee Street
Hollywood, FL 33020
Phone: 954-393-0136
Hours: Mon - Fri 8am - 6pm, Sat - Sun 10am-4pm
Hollywood Fence Builders is located in the heart of Hollywood, FL, giving us the perfect location to serve the fence installation needs of our customers throughout Hollywood, as well as the surrounding areas, including Fort Lauderdale, Miami, Hialeah, Sunrise, Plantation, Weston, Coral Springs, Deerfield Beach, Boca Raton, and more! In fact, we are located just 18 minutes away from the Fort Lauderdale-Hollywood International Airport (FLL)! We are also located only 30 minutes away from the Sawgrass Mills Mall, and 15 minutes away from the Aventura Mall! We are even located just 20 minutes away from the Seminole Hard Rock Hotel & Casino!
Directions from the Fort Lauderdale-Hollywood International Airport (FLL) to Hollywood Fence Builders. Head northwest toward Terminal Dr/Upper Terminal Dr. Keep left to continue toward Lower Terminal Dr/Terminal Dr. Continue straight onto Lower Terminal Dr/Terminal Dr. Keep right to stay on Lower Terminal Dr/Terminal Dr. Use the 2nd from the right lane to stay on Terminal Dr. Use the right lane to keep right at the fork and follow signs for Departures. Keep right and merge onto NE 7th Ave. Continue onto NE 10th St. Continue onto Taylor Rd. Use the left 2 lanes to turn left onto US-1 S. Turn left onto Thomas St.
Directions from Aventura Mall to Fence Builders Hollywood. Head west on NE 197th St/Aventura Mall toward NE 197th St/Aventura Mall. Turn right onto US-1 N/Biscayne Blvd. At the traffic circle, take the 4th exit and stay on US-1 N. Turn right onto Thomas St.
Directions from Seminole Hard Rock Hotel & Casino - Hollywood to Fence Builders Hollywood. Head west on Seminole Way. Turn right onto US-441 S. Use the left 2 lanes to turn left at the 1st cross street onto Stirling Rd. Turn right onto US-1 S. Turn left onto Thomas St.