Fence Services in Hollywood FL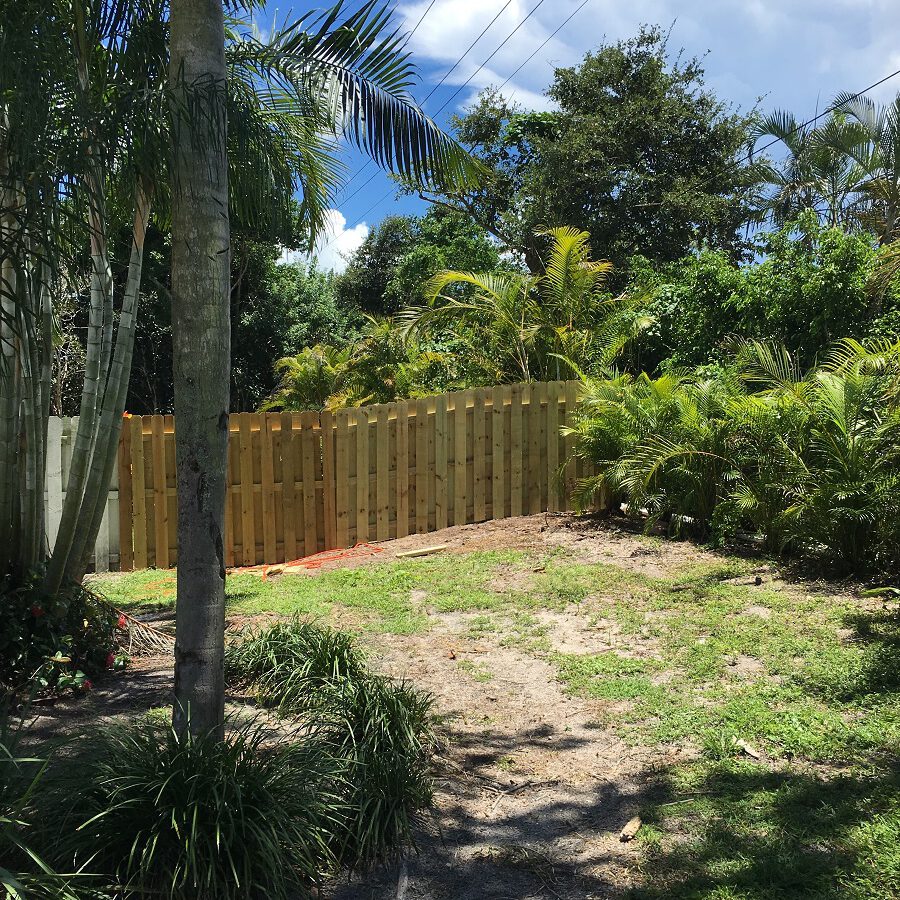 Fence Builders provides all kinds of fencing services across Hollywood FL. Regardless of your fencing needs, our team is knowledgeable and experienced in all things fencing. From the initial consultation with our Fence Builders customer service professionals, we walk you through the best solution for your situation. From getting the right permits with HOAs to complying with property laws, we make sure all of your contracting is handled proactively. From there, we work with you to design an awe-inspiring fence from our extensive catalogue. Then, we go to work, building an award winning fence for your property in a timely and cost effective manner.

Fencing services available at Fencer Builders:
Residential Fences – Your home is your temple. Secure your temple with the finest privacy and security fences while boosting its home value in the real estate market.
Commercial Fences – From high security facilities to hotels, your business is our business. Our fences are regarded for their utility to help your commercial property generate revenue and expand your business opportunities in a safe and efficient manner.
Fence Repairs – If you already have a fence installed from a previous contract but need to make repairs to portions of your fence, our technicians will go to work to get your fence back to ship shape.
Gate Repairs – Do you have an ear-splitting screeching gate? A gate that refuses to open or close? Fence Builders also specializes in all kinds of fence repairs.
Driveway and Automatic Gate Installation -  Looking to add security to your property with a high-tech driveway gates? Fence Builders is touted for its industry-leading models, giving you aesthetically appealing, highly functional gates for your driveway.
Balcony Railing – For hotel owners looking to minimize risk in their rooms, we install rails for your balcony to keep your guests safe as they enjoy their tourist destination here in Hollywood FL.
Pool Fences – Summer is approaching, and for the thousands of pool owners in Hollywood, it is important to get a pool fence. This will minimize drowning risks, discourage trespassers, and limit access to authorized guests in your pool.
Fencing Experts in Hollywood FL
We pride our work over the fencing companies because all services come with a complimentary multi-year warranty. This means that you will get a beautiful, long-lasting fence! If there are any damages sustained during the Florida storm season, or there are any malfunctioning parts, our team will promptly return to make the appropriate services free of charge. We also leave you a brochure on how to care for your specific fence. That way, you give the appropriate maintenance to guarantee a long shelf life for your fence!
Ready to get started? By calling our team or completing an online inquiry, our team will connect with you to discuss your upcoming fencing project. We take pride in comprehensive consultations where we educate you on the process. That way, we can make the best decision for yourself instead of blindly going with the cheapest/most expensive choice. There is no commissions for our staff; only a strong commitment to our customers. This is why we continue to receive a large volume of 5-star reviews and customer referrals.