Wood Fencing Company Hollywood FL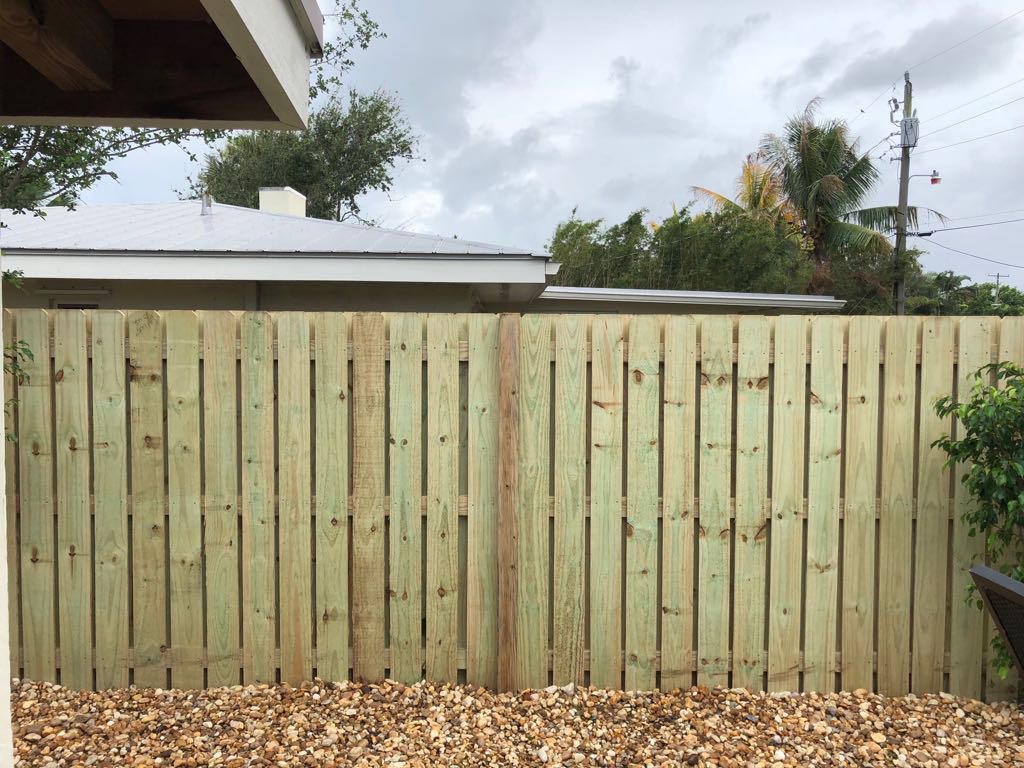 When it comes to wood fencing companies in Hollywood FL, none compare to the Fence Builders experience. Our expert staff installs industry-leading wooden fences with unrivaled customer service. We have access to the materials, tools, and fencing building team to guarantee that you are getting 100% satisfaction guaranteed.

Wood Fence Installations / Wood Fence Repairs
We do wood fence installations for properties all across Hollywood, FL. Whether you are a residential home owner or running a commercial property, we have the fence for you! Even more, if you are looking to add a wood gate to your wood fence installation, we have you covered.
Not only does Fence Builders install the best wood fences in Hollywood, but we also specialize in high quality wood fence repair services. If your fence has succumbed to the Florida elements and taken substantial damage from last year's tropical storms, we are here to the rescue. We can diagnose and treat all wood fences back to health.
We have completed a large volume of diverse fencing contracts to become Hollywood's top rated wood fencing company. Come see all of your possibilities to get the best fence on the market!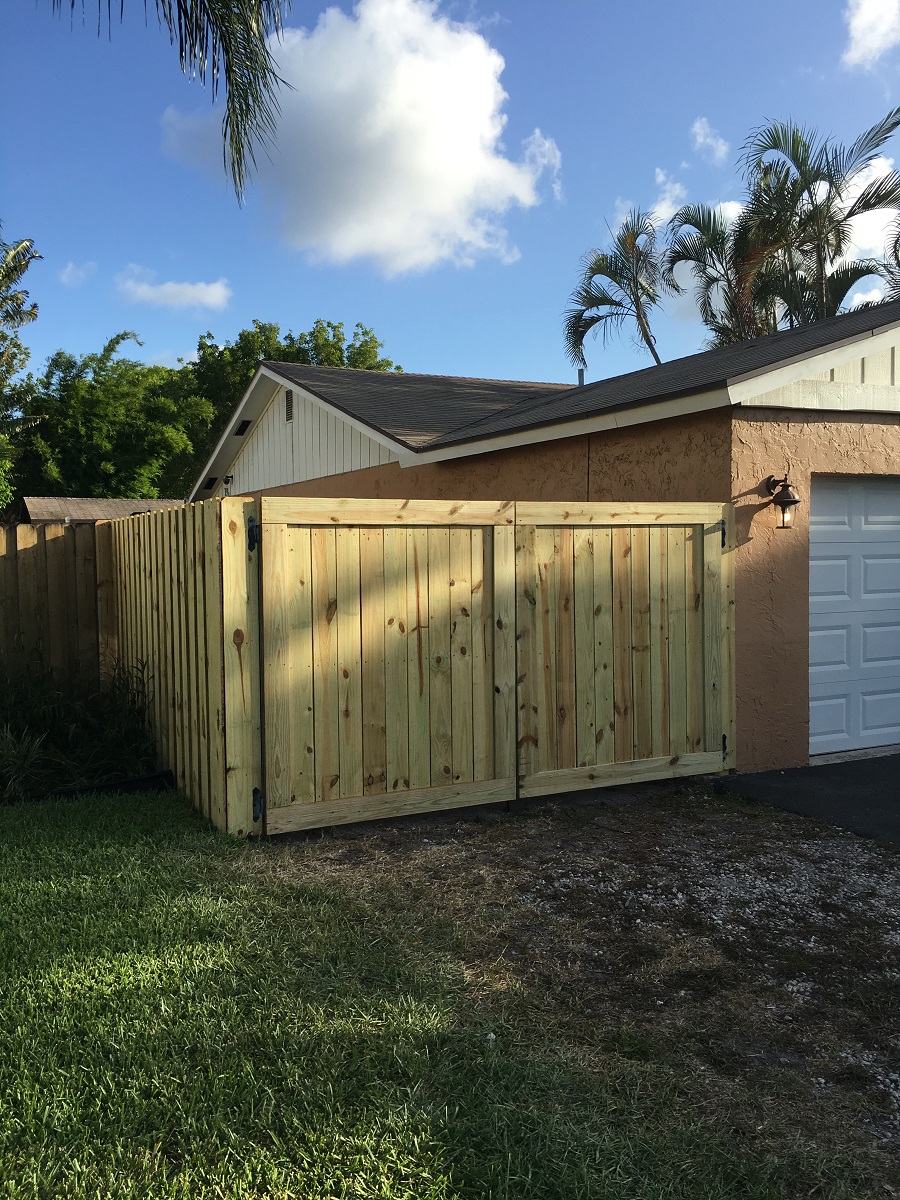 Custom Wood Fencing Hollywood FL
Customized wooden fencing solutions. We have a conveniently located warehouse that has a network to the nation's best wood fencing materials. Oak wood fences, spruce wood fences, fir wood fence, pine wood fences, maple wood and specialized maple wood fences, cedar wood fences, and yes, even California Redwood fences, are among our popular choices for beautiful, durable wood. All wood materials are pressure treated and professionally finished to promote shine and longevity.
Our extensive wood fencing catalogue contains dozens of award-winning base models that can be further customized to fit our customers' color, cut, and style preferences. From traditional favorites like the dog-eared panel wood fence, lattice top panel fences, Gothic point fences, and agricultural post and rail picket fences, to our cutting-edge contemporary models, you are guaranteed to find the perfect match for your property!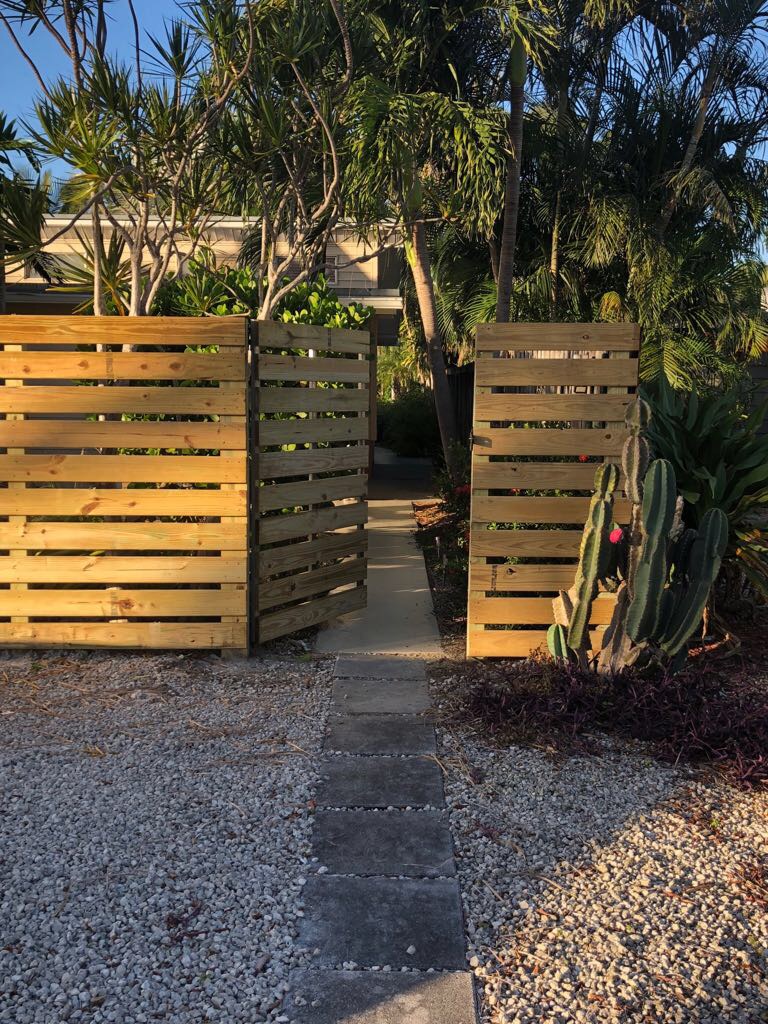 Best Wood Fence Contractor in Hollywood
If you are looking for service-minded fence contractors, you came to the right place. From our initial consultation, where we walk you through your fencing options and estimates, to the drafting of comprehensive and professional fence contracts, to the 5-star fence installation, we have your best interests in mind. We help you find the best wood fence to meet your budget and offer flexible, interest-free payment plans. Our expert team educates you so that you can call the shots on your next fencing project.
We are also praised for our incredible extended warranty on all services. As your wood fencing professionals, we take pride in our craft. We guarantee that our customers get fences that are elegant and durable. This way, you do not have to worry about whether or not you are covered during a Florida hurricane.
Ready to see why Fence Builders is the talk of the town? Call us today and our customer service representatives will get you the wood fence of your dreams!